Top Boca Raton Schools! Four Bedrooms! Lakefront! Private Pool! No country club fees!
Situated at the end of a quiet cul de sac on a premium lot with long lake views, this spacious four bedroom home for sale in Boca Raton is a rare find. Inside is light and bright, with soaring ceilings, beautiful views of the lake from all living areas, upgraded kitchen and bathrooms,
granite countertops, stainless steel appliances, a large bonus room, laundry room with sink, and more. Then there's the outside: a totally screened outdoor living area complete with large covered patio area with fans, custom heated pool and spa, plenty of space for entertaining and enjoying the sun, all focused on those spectacular long lake views. You can really enjoy living in Boca Raton from
this home
, both inside and out.
If you would like to view the single property website for this home,
click here
. If you would like to view a virtual tour,
click here
.
This exceptional 4 bedroom Boca Raton home is situated in the Bay Winds section of
Boca Winds
, a highly desirable development very near to highly rated Boca Raton schools,
Waters Edge Elementary School
,
Loggers Run Middle School
, and
West Boca Raton Community High School
. Many options for shopping, entertainment, recreation, and dining are within minutes.
South County Regional Park
is within easy biking distance, offering the
Daggerwing Nature Center
,
Sunset Cove Ampitheater
,
Osprey Point Golf Course
,
Coconut Cove Waterpark
, many ball fields and sporting areas, bike and jogging trails, events and more.
Loggers Run Park
is just down the road, offering soccer fields, skate park, BMX course, a playground, roller hockey rink and more.
Boca Winds is a development that offers
community amenities
: swimming pools, tennis courts, basketball court, bike and jogging paths, clubhouse, beautiful landscaping throughout the community, all with modest HOA fees and no mandatory country club membership. If you would like to search homes for sale in Boca Winds,
click here
. If you would like to learn more about mandatory country club equity fees and communities,
click here
.
If you would like to search homes for sale in the Boca Raton zip code 33498,
click here
. If you would like to search Boca Raton homes for sale with four or more bedrooms,
click here
. Need five or more bedrooms? For Boca Raton home listings for homes for sale with 5 bedrooms or more,
Click here
.
Please note that you can refine and sort your listing search by price, location, listing status, number of bedrooms, all at the top right of the map. You are always welcome to
contact me
directly for a custom search, updates and market insight.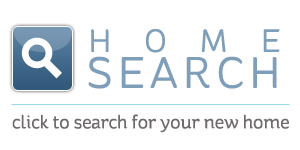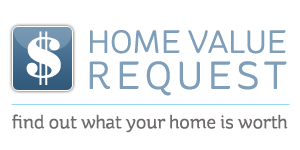 About the author:
Scott Field is an award-winning Realtor and community leader. A Boca Raton resident since 2000 and a licensed Florida Real Estate Agent since 2002, Scott has deep knowledge of South Florida and professional experience gained from serving hundreds of satisfied real estate buyers and sellers.
Scott was awarded the
2014 Realtor of the Year Award by the RCA of Palm Beach County
. His community service includes board membership with Florida Realtors, the Realtors Association of the Palm Beaches and Greater Fort Lauderdale, serving as President of the Realtors Commercial Alliance, and serving on numerous committees and charity events.
You can visit Scott's real estate website here.
You are welcome to
contact Scott here for a free, no-obligation consultation
.