You may find this hard to believe, but you can buy
Country Club Homes in Boca Raton
for under $250,000! Some are fixer-uppers and handyman specials, but many of these homes are in very good condition. Some of these homes are
distressed country club properties including short sales, foreclosures, bank-owned REOs, or estate sales
, but many are just being offered by motivated sellers.
The
lowest priced country club homes for sale in Boca Raton
are smaller than the
country club luxury homes
that may be neighbors, but many are available with picturesque golf course views and ample living space.
You might be asking "why are some country club homes priced so low?" The answer is that most people searching for a moderately priced home are either not comfortable with or not capable of handling the membership fees, annual dues, and upfront cash required in the country club communities that have mandatory membership. Either way, I offer you the opportunity below to view listings for country club homes in Boca Raton without mandatory membership and in mandatory membership communities.
Membership fees and dues vary depending on the community and choice of membership. Golf memberships are the most costly, but include all the amenities available at the country club. Tennis memberships are less, but usually offer only limited access to golf. Social memberships may offer limited or no access to golf or tennis, but full access to the pool, clubhouse, clubs and social activities, and full dining privileges. Country clubs typically offer fine dining at reasonable prices for members and their guests, with special menus for holidays and events.
Country Clubs in Boca Raton that Require Membership
The lowest home prices on a comparative basis and the best buys in Boca Raton country club homes are in communities that require membership, including Boca Woods Country Club, Bocaire Country Club, Boca West, Boca Grove, Woodfield Country Club, Broken Sound Country Club, Stonebridge Country Club, and St. Andrews Country Club.
All of these clubs require mandatory membership fees, including an initiation fee which is non-refundable, and an equity fee which is partially or fully refundable. Total initial fees start at around $35,000 for Stonebridge Country Club, up to around $125,000 for St. Andrews Country Club. Total annual dues and fees will run from around $10,000 and up, in addition to homeowners association fees. Membership fees cannot be financed, and are required prior to closing.
To view the
MLS Listings for Homes for Sale in Boca Raton Country Clubs
in the specific membership-required communities that interest you most, click any of the following links:
Boca Woods Country Club Home Listings
,
Boca West Country Club Listings
,
Boca Grove Country Club Home Listings
,
Bocaire Country Club Listings
,
Woodfield Country Club Listings
,
Broken Sound Country Club Listings
,
Stonebridge Country Club Listings
,
St Andrews Country Club Listings
Country Clubs in Boca Raton that Do Not Require Membership
There are also some great homes for sale in Boca Raton communities that offer
optional
country club membership,
not mandatory
membership, often at attractive rates, including
Boca Greens
,
Boca Pointe
,
Woodfield Hunt Club
and
Boca Country Club
.
To view the
MLS Listings for Boca Raton Country Club Homes
in specific communities that don't require membership, click any of the following links:
Boca Greens Home Listings
,
Boca Pointe Listings
,
Boca Country Club Listings
,
Woodfield Hunt Club Listings
Click here to view the MLS Listings for Country Club Homes in Delray Beach.
If you would like assistance with buying or selling a home, I welcome you to
contact me
.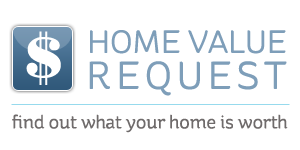 About the Author: Scott Field is a leading real estate agent in Boca Raton since 2002. In February 2015,
Scott was honored with the 2014 Realtor

®
of the Year Award from the Realtors Commercial Alliance of the Palm Beaches. Scott specializes in physician and executive relocation, selling residential, commercial and investment properties, luxury homes, country club homes, waterfront condos. Hundreds of successful transactions and happy clients throughout South Florida with a focus on Palm Beach County and north Broward County.
Scott has sold a wide variety of properties in South Florida, including investment and commercial property, luxury homes, homes in country clubs, seasonal homes, and waterfront homes.
Scott routinely receives referrals from past clients and recruiters, and from real estate brokers outside the area.
Scott is actively involved in the community,

serving on the board of directors and various committees with the

Realtors Commercial Alliance (RCA), and

the Career Academies Advisory Board of Spanish River High School, among others.
Scott's clients benefit from his extensive experience as a Realtor, business consultant, senior manager, college instructor and entrepreneur, and his exceptional skills in marketing, communication, negotiation, and transaction management.